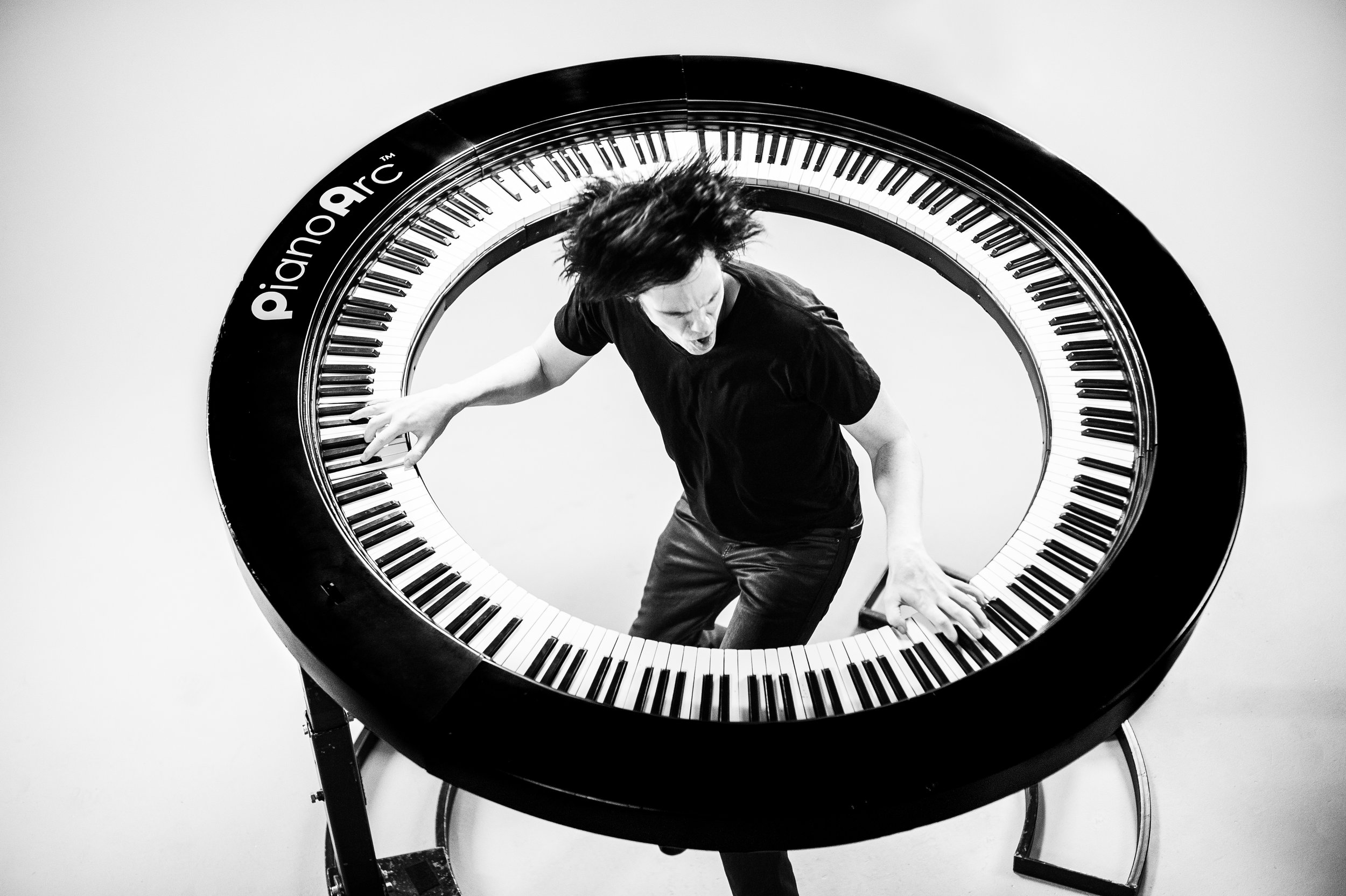 Brockett Parsons is a native of Summit N.J. and received a B.A. degree from Bucknell University, and later continued his studies at Berklee College of Music. After cutting his teeth for years in NYC as a keyboard player playing jazz, R@B, hip hop , rock, dance music and a number of other styles he received national attention as a winner of the MTV reality show Making His Band with Sean PDiddy Combs is 2009. He was selected personally by the hip hop mogul to be a part of his touring band. Shortly thereafter, Parsons auditioned and was chosen to be Lady Gaga's keyboard player in 2010, a position he still holds today. This tenure has included four world tours spanning over 45 countries and dozens of television shows. Among these included Saturday Night Live, Jimmy Fallon, an HBO special, various morning and late night shows as well as the 2017 Lady Gaga Super Bowl 51 halftime show, one of the most viewed music performances of all time.
Parsons, along with a small group of friends musicians and engineers is also an inventor of The PianoArc, a complete electronic functioning circular keyboard that has received international acclaim and recognition, and recently thru Parsons' performance clips has generated millions of views on social media.
In addition to his tenure with Gaga, Brockett has also performed or recorded with the following musicians: Omar Hakim, Talib Kweli, Lauryn Hill, Toni Braxton, Donnel Jones, Glenn lewis, Peter Gunz, Corey Gunz, Guru, Taylor Mcferrin, PDiddy, Bone Thugs and Harmony, and many others. His upcoming full length release The Brockettship is a culmination of years of working with great musicians from many different styles of music. Produced by longtime friend and colleague Adrian Harpham, it has guest appearances from some of today's brightest stars in jazz, hip hop, pop, R@B and soul.